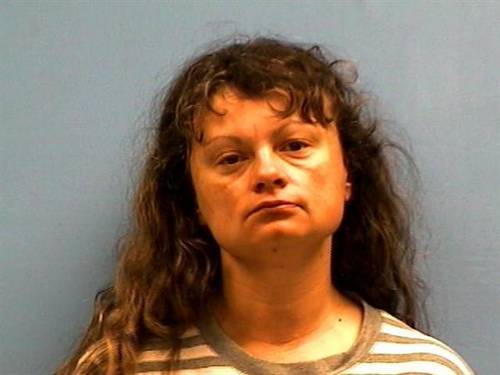 Bridgette Hallmark
Sheriff Danny Hickman reported the arrest of a 39 year old Boone County woman for Burglary and other charges at about 3 a.m. on Saturday, November 12th.
A report filed by Sergeant Richard Pemberton said he responded to a possible break in at a residence on Pilot Knob Drive. When he arrived Bridgette Hallmark came from a wooded area near the house and was taken into custody. She admitted she and another person had entered the house but claimed they were only "looking around". Sheriff Hickman noted it was a neighbor who saw the suspicious activity and alerted the Sheriff's Office. "Tips and information from concerned neighbors helps us immensely." said Hickman, "We encourage everyone to know their neighbors and watch out for each other."
Bridgette Hallmark was charged with Burglary and Attempted Theft as well as drug charges. The investigation is on-going and at least one other suspect is sought in connection with the incident. Hallmark posted $3,500.00 bond and was released Sunday.