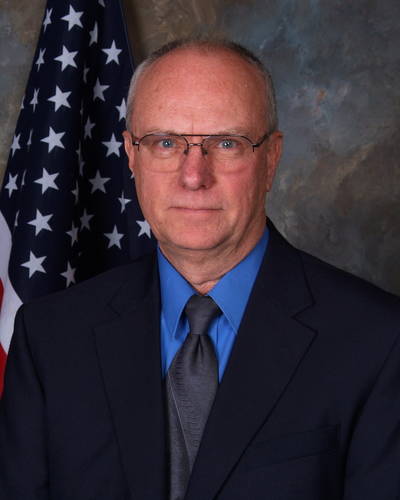 Cpl. William "Bill" Groves
UPDATE - FUNERAL SERVICES
Service for Cpl. William "Bill" Groves is set and is as follows:
Visitation 4:00 pm to 6:00 pm on Sunday, June 3, at Christeson Funeral Home at 519 Spring Street in Harrison, Arkansas.
Funeral services will be Monday, June 4, at 2:00 pm at Christeson Funeral Home with burial to follow at Maple Leaf Cemetery in Harrison.
Cpl. Bill will be honored with a full law enforcement honor guard at his service.
The Boone County Sheriff's Department regrets to announce the passing of one of their officers', Corporal Investigator William "Bill" Groves. Cpl. Groves, age 64, passed away suddenly at his home today, May 30, 2012.
Bill was a seasoned officer who has been with this Sheriff's Dept. for 9 years, having previously retired from the Alhambra Police Department in California. Bill started at the Boone County Sheriff's Department as a reserve officer and in 2003 was hired into patrol. In October of 2005, Bill accepted a position into the investigation division where he worked primarily on property crimes. Bill received specialized training as an arson/fire investigator and managed registered sex offenders for the department, as well as being a proficient crime scene technician.
Everyone at the department liked Bill for his ready smile. He will be sorely missed by all. Funeral arrangements are not final and a notification will be posted at a later time.