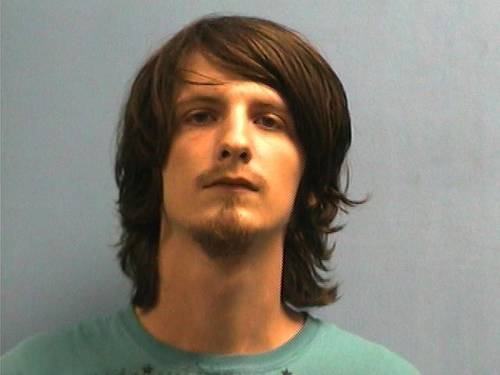 Joe Hudson
Sheriff Danny Hickman reports that on the 30th day of April 2012, the Alpena School was broken into and numerous items were stolen. Investigators were given a Security video from the school and were able to identify two suspects.
On the 19th day of July 2012 Investigators went to the residence of Joe Hudson, age 20, of Alpena, where he was arrested on other charges and taken into custody. Hudson was suspected in the school burglary and was questioned about that burglary and confessed to breaking in the school.
A juvenile male of Alpena was also brought to the Sheriff's Office by Investigators for an interview. During the interview the juvenile also confessed to breaking into the Alpena School and stealing over $1,000.00 worth of items. Neither suspect has told Investigators where the property is located.
Both Hudson and the juvenile were charged with Commercial Burglary and Theft of Property and Hudson was also charged with Possession of Drug Paraphernalia with bond set at $50,000.00. The juvenile was released to his parents and is pending charges in Boone County Juvenile Court. As of this date, Hudson is still incarcerated in the Boone County Jail.