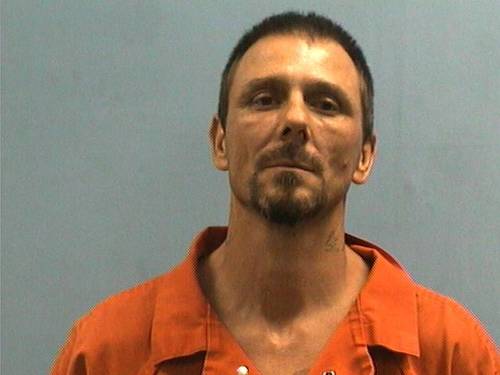 Richard Patrick
Sheriff Danny Hickman reports that on the 30th day of August, 2012, this department received a report of a vehicle stolen from Robertson's Auto Sales on Highway 7 South.
Deputies responded to the call and found that the suspect had already fled. Investigator Corporal Ryan Watson was dispatched to the scene where he secured physical evidence believed to belong to the suspect.
Deputies on the scene were notified by the owner of Robertson's Auto Sales that his business had also been broken into. At the car lot, more physical evidence was located believed to be the suspect's. As a result of the investigation, Richard Patrick, age 42, was arrested on an outstanding Parole Board warrant and subsequently questioned about the burglary where he confessed and assisted in locating the stolen property.
Patrick was charged with Commercial Burglary, Theft of Property, Breaking or Entering and Possession of a Firearm by Certain Persons with bond set at $15,000.00. Patrick also confessed to breaking into a building at Mistler's Oak Furniture on Highway 7 South and stealing an assortment of tools which were located by Investigators. He was charged with Theft of Property in this case as well. As of this release, Patrick has been transferred to the Technical Violator's Program at the Arkansas Department of Corrections.