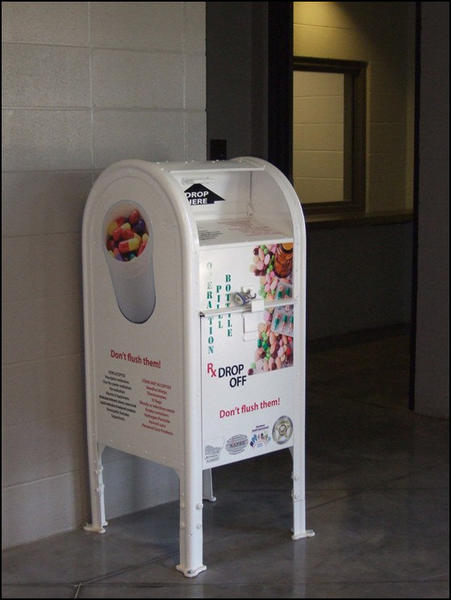 The Boone County Sheriff's Department would like to remind everyone that Saturday, September 29, is National Take Back Day for the disposal of unwanted or unused prescription drugs and over the counter medications.

In partnership with NAPHE, Homtown Health Improvement and Prevention Resource Centers, we will have extra staff on duty at the Sheriff's Department on Saturday for our local Operation Pill Bottle, where we have a permanent drop box location.

The RX drop box is located in the lobby of the Sheriff's Department at 5800 Law Drive, which is just south of the Highway 62/65 junction. This drop box is open to be used 24 hours a day in the lobby. Individuals may drop off unwanted or unused prescription or over the counter drugs at any time.

We are very happy to be able to provide this service to the public with help from our community partners.

If you have questions about what is permissible to be dropped off, contact Deputy Robert Hebrank at 870-741-8404 or by e-mail rhebrank@boonesheriff.com.