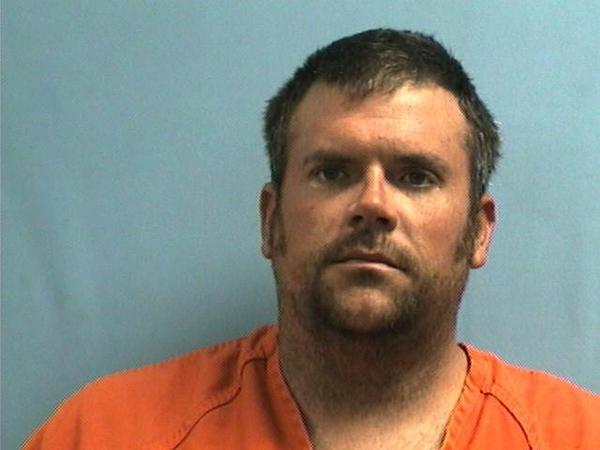 Cody Evans
Sheriff Mike Moore reported that Sunday evening, February 24th, 2013, the Boone County Sheriff's Office arrested 31 year old Cody Evans at his residence in Lead Hill. Evans was taken into custody without incident on a warrant charging him for failing to comply with previous orders issued by the Circuit Court of Boone County. Evans was transported to the Boone County Jail where he was being held without bond.
While at Evans' residence Deputy David Upton noticed a utility vehicle matching the description of one stolen late last year in the Omaha area. Deputy Upton was able to determine, it was, in fact the one stolen from Omaha and arranged for it to be recovered. Deputies also found other stolen property near the residence and firearms inside.
Sheriff Moore said his office received information early Monday morning that a bush hog had been stolen from Taney County Missouri and the owner suspected it had been taken into Boone County. Sheriff Moore and Deputies had noticed a bush hog matching the description of the stolen one the previous day in a field near the Evans' residence but were not able to determine at that time if it was stolen. Sheriff Moore said he spoke directly to the owner of the bush hog Monday morning and he was able to positively identify it. The owner and authorities in Taney County, Missouri worked with the Boone County Sheriff's Office to arrange the recovery of the bush hog.
Sheriff Moore said Deputies worked throughout Sunday evening and much of the day Monday to arrange recovery of the stolen property, conduct additional interviews, and locate additional stolen property. Sergeant Marc Arnold said Evans was currently being held at the Jail pending the filing of formal charges for Theft by Receiving and Possession of a Firearm by Certain Persons. Arnold said the investigation is active and will continue as long as there were leads or information to follow.
Sheriff Moore also noted the cooperation of the public was instrumental in recovering over $10,000 dollars worth of stolen property in this case. Anonymous tips can be called in at any time to the Sheriff's Office or via the department's website, boonesheriff.com.