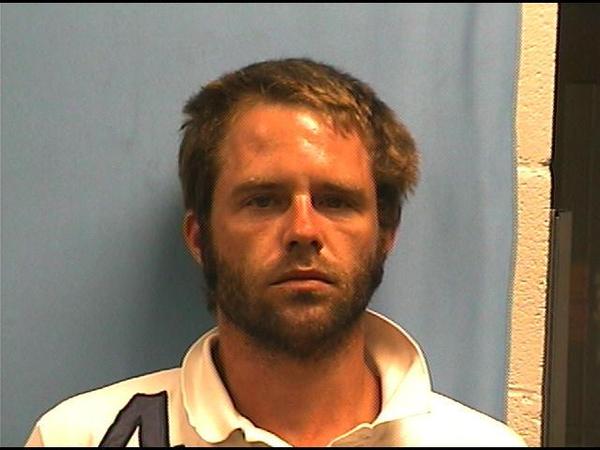 Dustin Elmore
Sheriff Mike Moore reports that on Monday, July 29th, 2013, 28 year old Dustin Elmore of Lead Hill failed to appear in Boone County Circuit Court on Drug and Theft charges. A warrant for Elmore was issued for Failure to Appear.
Sheriff Mike Moore responded to Elmore's residence and located Elmore at his home. Before Elmore could be placed into custody, Elmore fled the residence and ran into a heavily wooded area. Boone County Deputies were called to the area to assist in the search and after several hours of searching, Elmore was not located.
On Tuesday, July 30th, 2013, information was obtained on the whereabouts of Elmore. A concerned citizen said they thought Elmore was at a residence in South Lead Hill. Property belonging to Elmore was located at the residence; however, Elmore was not there.
Later this same day, the same citizen called Sheriff Moore and said Elmore was at the Lead Hill Rodeo Arena waiting for a ride. A vehicle description was given and Deputies from the Boone County Sheriff's Office and officers from the Lead Hill Police Department surrounded the area and located the vehicle. A traffic stop was made only to have Elmore jump from the vehicle and flee on foot into the woods. An extensive search was conducted throughout the night and Elmore was located the following day in Springdale, Arkansas.
Sheriff Moore transported Elmore back to the Boone County Jail where he is currently being held without bond pending his court date.
A special thanks to the Carroll County Sheriff's Office for the use of their K-9 team and the Lead Hill Police Department for their assistance in the search.