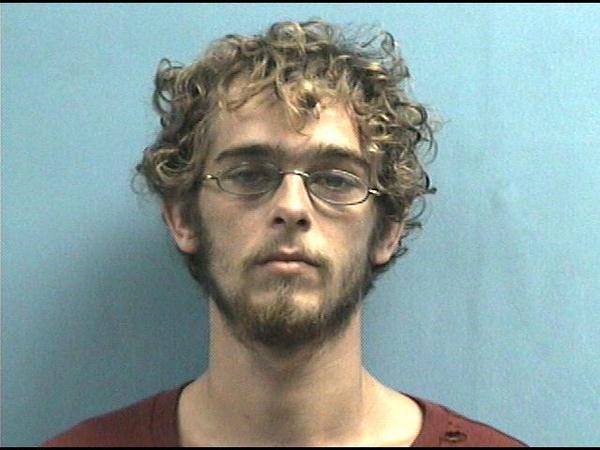 James Moppin
Sheriff Mike Moore reports that on Thursday evening, September 26th, the Boone County Sheriff's Office received a report of a family disturbance in the Omaha community. Responding deputies found sixty (60) year old Rodney McCullough had been injured by his twenty two (22) year old son in law, James Andrew Moppin. The victim suffered injury to his head and face, including partial loss of vision. He was airlifted to a Missouri hospital for treatment of his injuries.
Deputy Larry Hill arrested Moppin in connection with the incident and for an outstanding criminal warrant.
James Moppin posted $10,000 bond on Monday afternoon and was released to the custody of another law enforcement agency. McCullough was released from the hospital but had not regained vision in one of his eyes as of Monday evening. Sheriff Moore said the case was still under investigation and other charges may be filed against other persons who were at the disturbance.